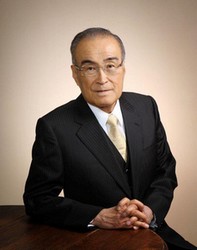 The Foundation for Intellectual Property (FIP) was established on April 1, 2016 through the merger of the Institute of Intellectual Property (IIP) and the Association of Intellectual Property Education (AIPE).
The IIP has performed research and studies of various issues regarding intellectual properties since its foundation in 1989. In addition, the IIP has a library with collection that includes over 10,000 domestic and foreign books and collections of judicial precedents, and has developed and allowed public access to various information retrieval systems, such as a retrieval system for books, papers, and judicial precedents and a database of patent statistics for economic analysis. Furthermore, the IIP has made efforts for the personnel training of intellectual property and dissemination of information through symposiums, seminars, etc., and also has put emphasis on academic exchanges by concluding international research partnership agreements with foreign universities and research institutes.
The AIPE was established in 2002. It has conducted dissemination and educational activities through the intellectual property skills tests and also has engaged in the training of personnel with expert knowledge and improvement of the quality of such personnel. The "Intellectual Property Test," which is a private test that began in 2002, became the "Intellectual Property Management Skills Test," which is a national examination based on the Human Resources Development Promotion Act, in 2008. Successful candidates receive a national qualification certificate as "Certified Specialist of Intellectual Property Management." After the transition from a private test to a national examination, about 30,000 people take the examination every year, and a total of approximately 250,000 people have already taken the test. Today, the total of Certified Specialists of Intellectual Property Management has reached about 70,000 people.
These bodies that have carried forward their activities in the fields of research and education of intellectual property merged with each other aiming for further development through the integration of their functions, with the common objective of contributing to the sound development of the industry and economy of Japan through dissemination of and education on the system of intellectual property rights.
In the future, the FIP will continue to perform conventional operations keeping the names of the IIP and the AIPE as sections of the foundation. In addition, the FIP will engage in the reform and development of and education on the Japanese system of intellectual property rights with further enthusiasm by making the most of the synergies created by the merger and establishing new fields of work.
Research and education should be done in an integrated manner, and the merger of these two bodies succeeded in turning research and education into wheels of the same car. We intend to combine our knowledge and experience that we have fostered in the past, striving for new developments with the aim of leading the new era.
Your continued support and understanding will be greatly appreciated.